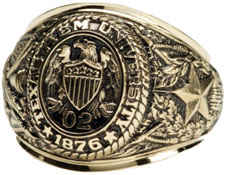 Share your good news (Br"Ags") with our Aggie Family!
WHOOP!
For May 2020 Meeting:
Conner Neuman is ordering his ring and he is in Lubbock working at an internship for Bayer Crop Science.
Blake Strieder is graduating in December 2020 and going to enlist in the Army in January 2021 to be a Green Beret.
Nick Noska is ordering his ring.
Noah Noska finished his fish year and will go back in the fall as a Trainer Corporal in the Band.
Bryce Kech will be a fish in the Texas A & M Band in the fall.
Sn"Ags"
Have you or an Aggie you know (former or current student) done something noteworthy?  Just write a brief paragraph and email it along with photos to austincountymoms@aggienetwork.com.